Maroulas Rethymno - Crete
Amazing house for your holidays
Kivotos Villa is a luxurious villa who combine's the traditional architecture of the area with modern facilities. Raw materials of Crete were used for the construction. Stone and wood for the floor, beamed pine for high ceiling and byzantine tiles for the external roof.
The house is surrounded by olive groves with fantastic views of the Aegean Sea. You are invited to enjoy the sun set in the deep blue as you are relaxing in the veranda.
The area is very peaceful and only 5 min drive from the nearest village Platanes where one can find everything he need for his vacations.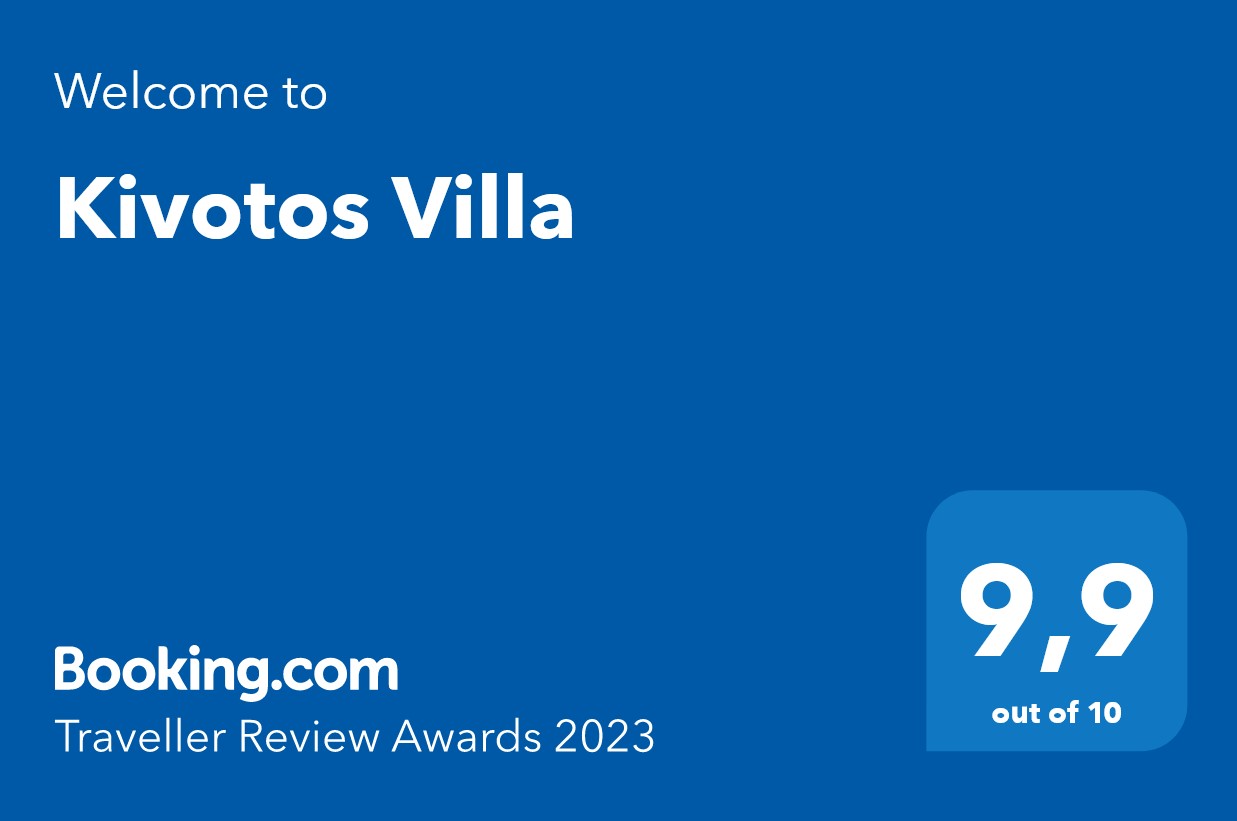 Discover
Accommodation
All rooms have air condition. Master bedroom with a double bed- Bedroom with two single beds. Bedroom En-suite with 2 double beds. Two bedrooms are in the ground floor, all the doors are opening to an extend of one meter, one bathroom is fully equipped for the disabled & access ramps are used in the garden and to the pool to ensure the safety of our guests.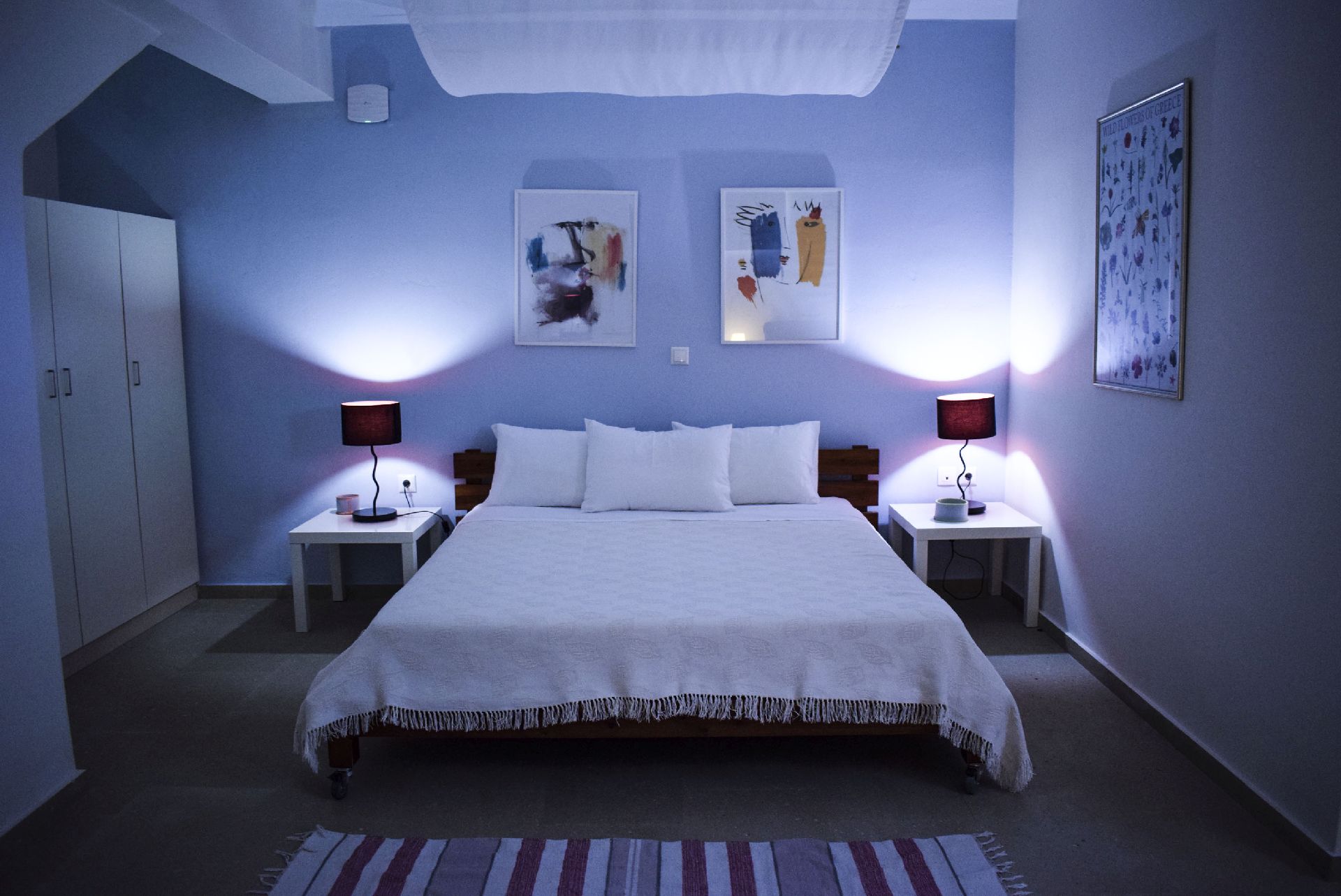 Main Bedroom
With a double bed, Aircondition, WiFi access, comfortable!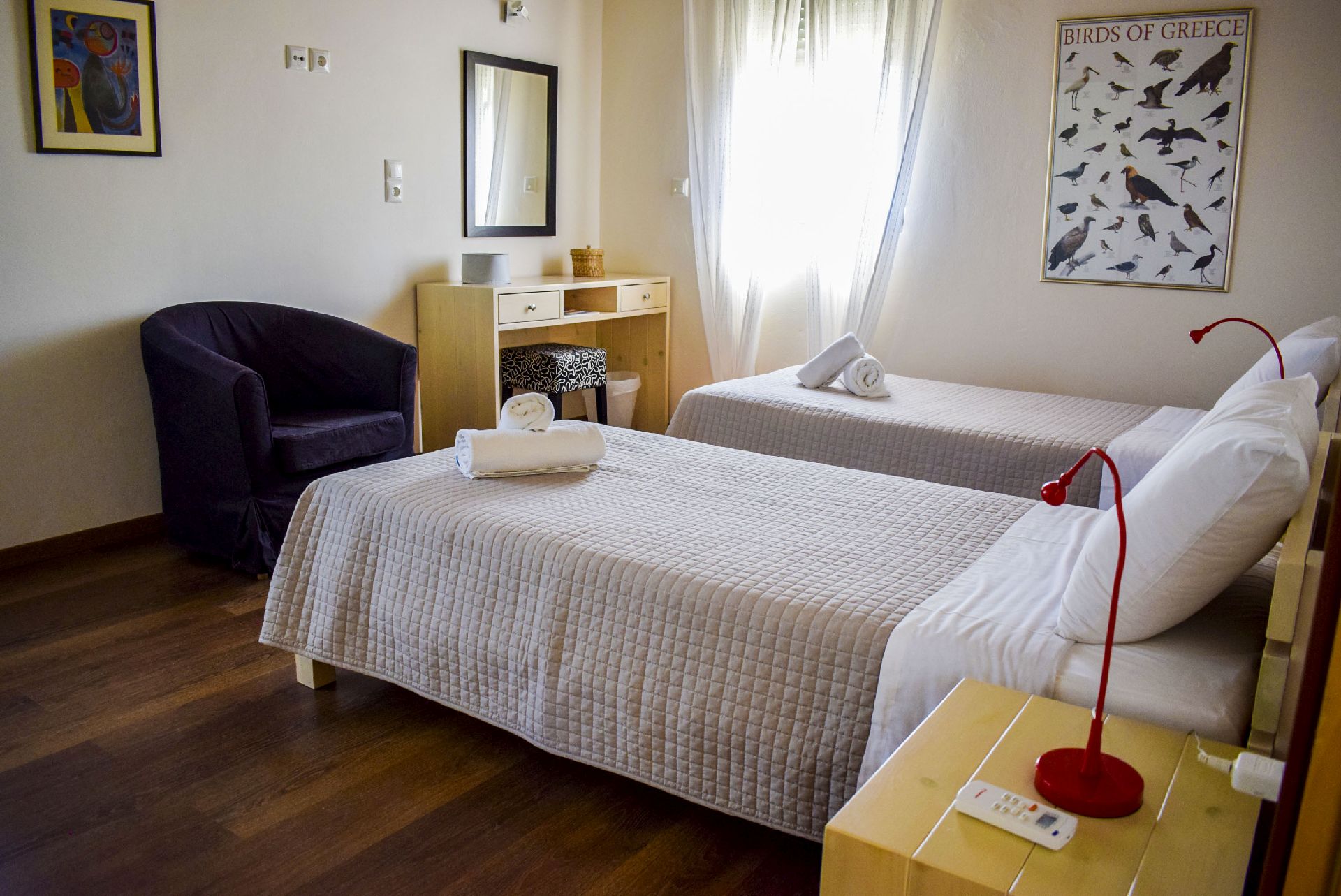 Bedroom with 2 Single Beds
Double bedroom with two Single Beds with air conditioning!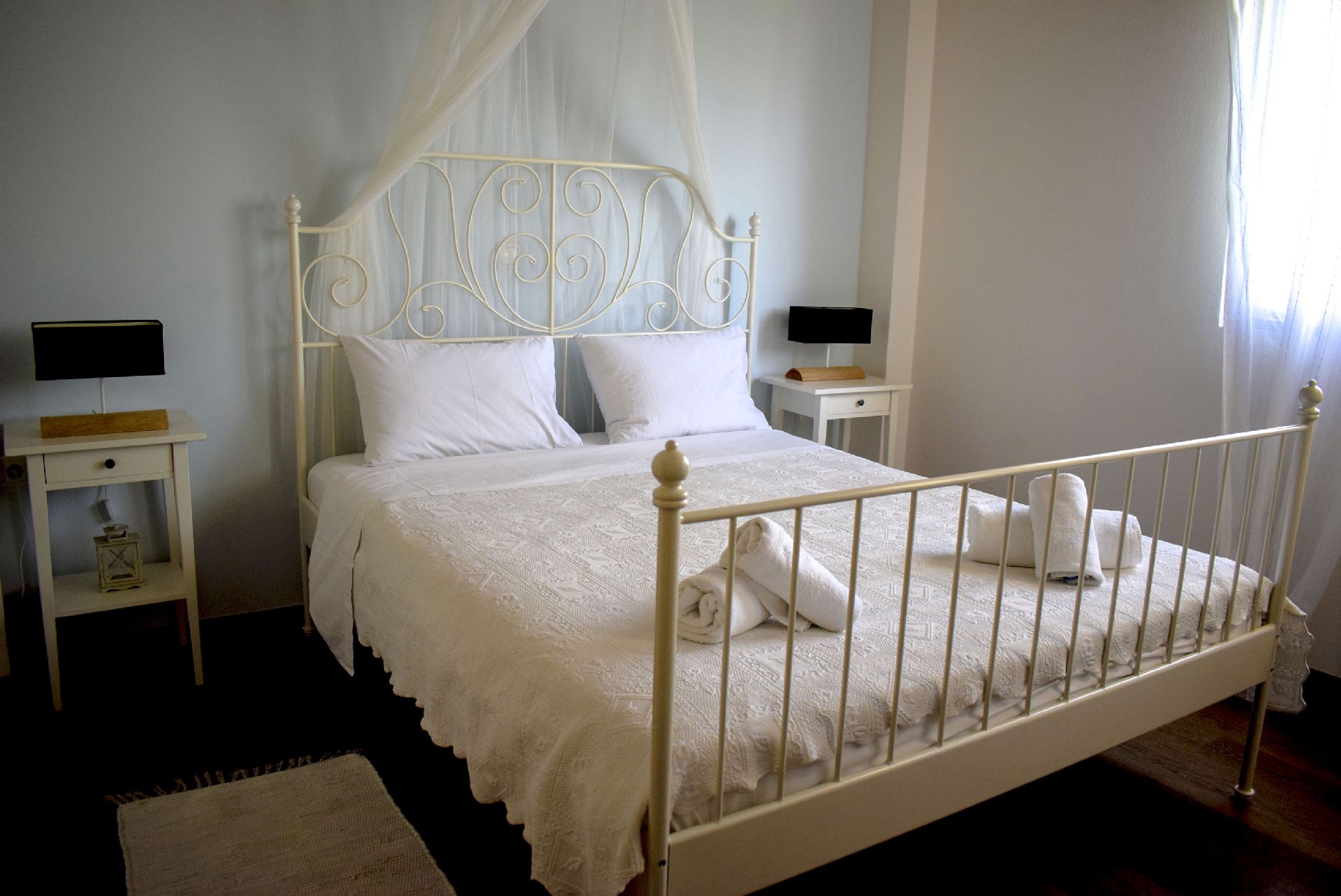 Double Bedroom
Double bedroom with double Bed with air conditioning
Amazing Vacations in Crete
Rethymno Crete
Free WiFi
Complimentary free Wi-Fi coverage is available throughout the villa.
Free Parking
Private entrance and free Parking space inside the property.
Bedroom Comforts
3 spacious bedrooms with all the comforts and amenities you need for a relaxing holiday
Dishwasher
The kitchen is fully equipped
Washer
fast and quiet washing machine, easy to use
Pool
7X4 m private swimming pool
BBQ
For those who love grilled, they will find ideal equipment for BBQ
Air-condition
Air-conditioning in all bedrooms and living room area is included.
Coffee Maker
coffee or tea, you can make in the fully equipped kitchen
More
All in-house electronics are available, including a dishwasher, microwave, flat-screen TV with satellite reception, DVD player, Wii console, large fridge with freezer, electric stove, kettle, toaster, cooking utensils, coffee maker, juice maker, washing machine, iron and ironing board.
Checkin & Checkout
Check-in after 15.00
Check -out 11.00
Welcome basket included, courtesy of the owner.
Towels and Linens
Towels, pool towels, linens, covers and blankets provided.
– Housekeeping, towels and linen changes twice per week.
– Pool and garden attendance twice per week.
And
24h/7days  concierge service included.
 The pool operates from April to October.
Have a Question?
We are more than happy to answer you
Information
Location & Nearby Attractions
Restaurants -Tavernas
In the surrounding area (2-5km) you can find a number of small tavernas with genuine Cretan food.
In almost every village there is a typical "kafeneion" serving coffee, refreshments, home made "raki", wine and little local dishes.
In Maroulas village's square (1,5klm), there is a "kafeneion" and a tavern with local specialities
Beach
You can reach Rethymnon's north sandy beaches from 10 min( in Platanes village) to -35 min in the area of Eposkopi,Georgoupoli,Panormo,Bali etc
Explore the magnificent southern coastline like Plakias, the lagoon of Preveli Palm Forest, Triopetra, Ligres, Damnoni in 60 min.
Activities
The inland of Crete has an unexplored character and we will be happy to provide information to make your stay more exciting. Ask us about car hire and destinations, sights and nature, activities and events, taverns and products, local guides, etc.
If you are planning to rent a car (which is recommended) it would be an asset to choose a 4×4 vehicle, in order to explore the roads less travelled in the mountains.
Hospital
General Hospital in Rethymno town 6km
Market and Shop
In the nearby village Platanias you will find 2 bakeries, 2 local supermarkets with fresh fruits and vegetables, LIDL supermarket, local products ,a boucher with local cretan cheeses, a pharmacy and a gas station
Site of interest & Museums
The Minoans graced Europe with its first civilization, 4000 years ago.
Knossos and Faistos Palaces are the main sites of the Minoan Era.
The Archaeological Museum in Heraklion houses most of the finds, including the Knossos Frescoes and the Faistos Disc.
The Byzantine, Venetian and Ottoman periods left also significant monuments and hundreds of churches and monasteries.
Rethymnon and Chania Venetian Towns and Fortresses.
Heraklion Venetian Port and Walls.
Rethymnon's 4 mosques.
The Loggia and St. Titus in Heraklion
Arkadi, Toplou and Agia Triada Monasteries.
Arkadi monaster is only 12 klm away from the villa.
The Monastery of Arkadi constitutes a landmark of architecture and civilisation considering  the magnificent façade of the church, the highly developed spiritual tradition as well as the flourishing development of fine arts. However, the holocaust, which took place in 1866, gave the monastery an eminent place in history, elevating it to an eternal symbol of freedom and heroism, which is  acknowledged the world over.
Visit Crete
For Amazing Holidays!
+30 28310.71175 & +30 6947888744